Your feedback on Dunstable Leisure Centre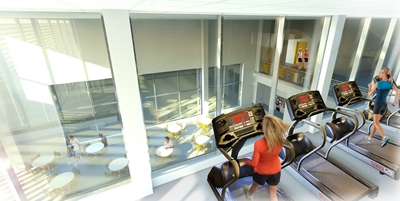 Ahead of any decisions about the project, we asked customers, user groups and the wider community what they thought about our proposed plans over a three-month period.
We received 465 formal responses. We also received letters, had conversations on social media and meetings with specific interest groups.
You can read the full consultations results (PDF 308.8KB)

, but a summary is below.
Who responded?
two-thirds of the respondents lived in Dunstable (67%)
most of the respondents used the swimming pool (56%)
a quarter used the sports hall (25%)
just under a quarter used the gym (24%)
just under a fifth used the indoor bowls (19%)
5% were under 30 years of age
36% were aged 60 or over
Support for leisure centre improvements:
The figures shown in brackets are the percentage of respondents who agreed with each proposal.
providing new changing areas (87%)
refurbishing the swimming pool (82%)
redesigning the swimming pool (70%)
new space for group exercise (63%)
new, bigger cafe (58%)
new crèche (53%)
expanding the health and fitness suite (51%) and squash courts (51%)
martial arts (41%)
Support for inclusion of other services:
The figures shown in brackets are the percentage of respondents who commented in support of each proposal.
library (32%) – for example, people mentioned support for a new, bigger, modern and flexible space for a range of learning activities, longer opening hours (especially Sunday), a café and better toilets
Citizens Advice (39%) – for example, people mentioned support for longer opening hours, improved facilities as the current facilities are unsuitable and does not have disabled access
adult day care and disabled sports (59%) – people commented in support of providing services for disabled people
Petitions
During the consultation we also received two petitions; one from the swimming club requesting a brand new leisure centre (257 signatures) and one from the indoor bowls club requesting the continued provision of indoor bowls (478 signatures). 
We responded to these petitions at an Executive Committee meeting.

Swim club additional suggestions
In addition to the petition from the swimming club asking for a brand new pool, we received requests from them for specific improvements to the current pool. These included:
improved ventilation
improved drainage
improved lighting
more natural light – doing but can do more
improved storage facilities
disabled access
turn walls
segregated school changing facilities
remove the triangulated pool area at both ends of the pool
sufficient depth for sub-aqua and other activities
remove stepped entry into the learner pool
variable based pools
compliance with competition licensing requirements
better and increased spectator space
Many of these suggestions have been included.