Totternhoe Lanes disability-friendly countryside site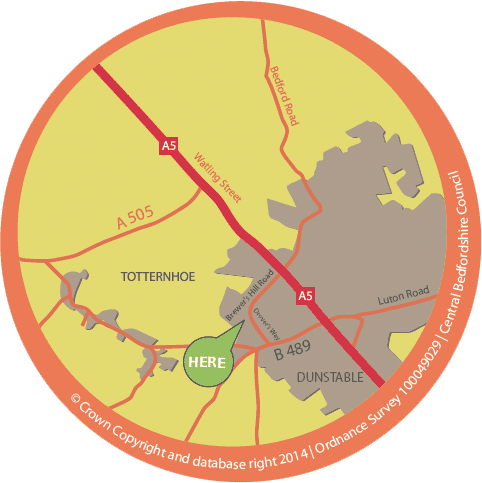 Totternhoe Lanes is a beautiful area to explore for wildlife, history and landscape. Much of the area consists of old, worked-out chalk quarries, now overflowing with chalk grassland flowers, butterflies, birds and other wildlife. The whole area can be accessed through a network of wide lanes, originally used by the quarry workers for access.
In the summer the grassland blooms with wildflowers and these attract butterflies and other insects.
Path information
Some of the lanes are surfaced and form part of the Sustrans national cycle network and are accessible for wheelchairs and pushchairs. Some of the lanes have vehicle access gates across but are still accessible to the side. The map shows types of paths, slopes, etc. to help you decide which paths are suitable for you.
Visitor information
parking available on roads

nearest public toilets are in Dunstable town centre, or at the Chilterns Gateway Centre, Dunstable Downs

refreshments from pubs in Totternhoe

Totternhoe Lanes are owned and managed by us, so if you need more information or need to report a problem, call us on 0300 300 8305
Map of Totternhoe Lanes countryside site
Download map of Totternhoe Lanes (PDF 846KB)