Priory View facilities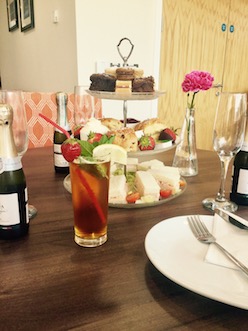 All the facilities are open to both residents and to the public.
Beaujolais Unisex Salon
Beaujolais Unisex Salon (link opens in new window) is a friendly salon which offers a personal and professional approach to hair styling and therapeutic treatments.
Treatment rooms – spa area
Luton and Dunstable Spa Therapies - Treatment room 1
An experienced beauty therapist who offers a wide range of beauty treatments. This includes spa pamper, there are 20 minute taster offers as a great way to try out a treatment.
Visit the Luton and Dunstable Spa Therapies website >>
Kinesis Counselling and Development Ltd - Treatment room 2
We offer a caring, confidential, non-judgmental environment enabling our clients to find ways to understand and resolve emotional difficulties such as depression, anxiety, relationship problems, grief, drug and alcohol dependency and other issues.
Dunstable Foot Health
Located on the 2nd floor of the Health and Wellbeing Suite in room number 3 with access via the lifts or stairs from the main reception area, the foot clinic has two fully qualified Foot Health Practitioners available at Priory View.
Visit the Dunstable Foot Health website >>
The Aster Baby Scan Clinic
Private pregnancy 2D/3D/4D baby scans Dunstable at the Health and Wellbeing Suite in room number 4, Priory View. Putting you first at the special moments of life.
Telephone: 01582 943 770