Woodside Link road - art projects
We commissioned artist Bettina Furnée (link opens in new window) to produce a public art scheme as part of the Woodside Link road construction project.
Together with sound artist Dr Marcus Leadley (link opens in new window) she produced two large-scale roadside image and sound compositions, one facing Sandringham Drive and the other on the new road itself, created by using field recordings from Houghton Regis and Luton.
Bettina also established a community orchard on the site which will contain further text- and sound-based art works.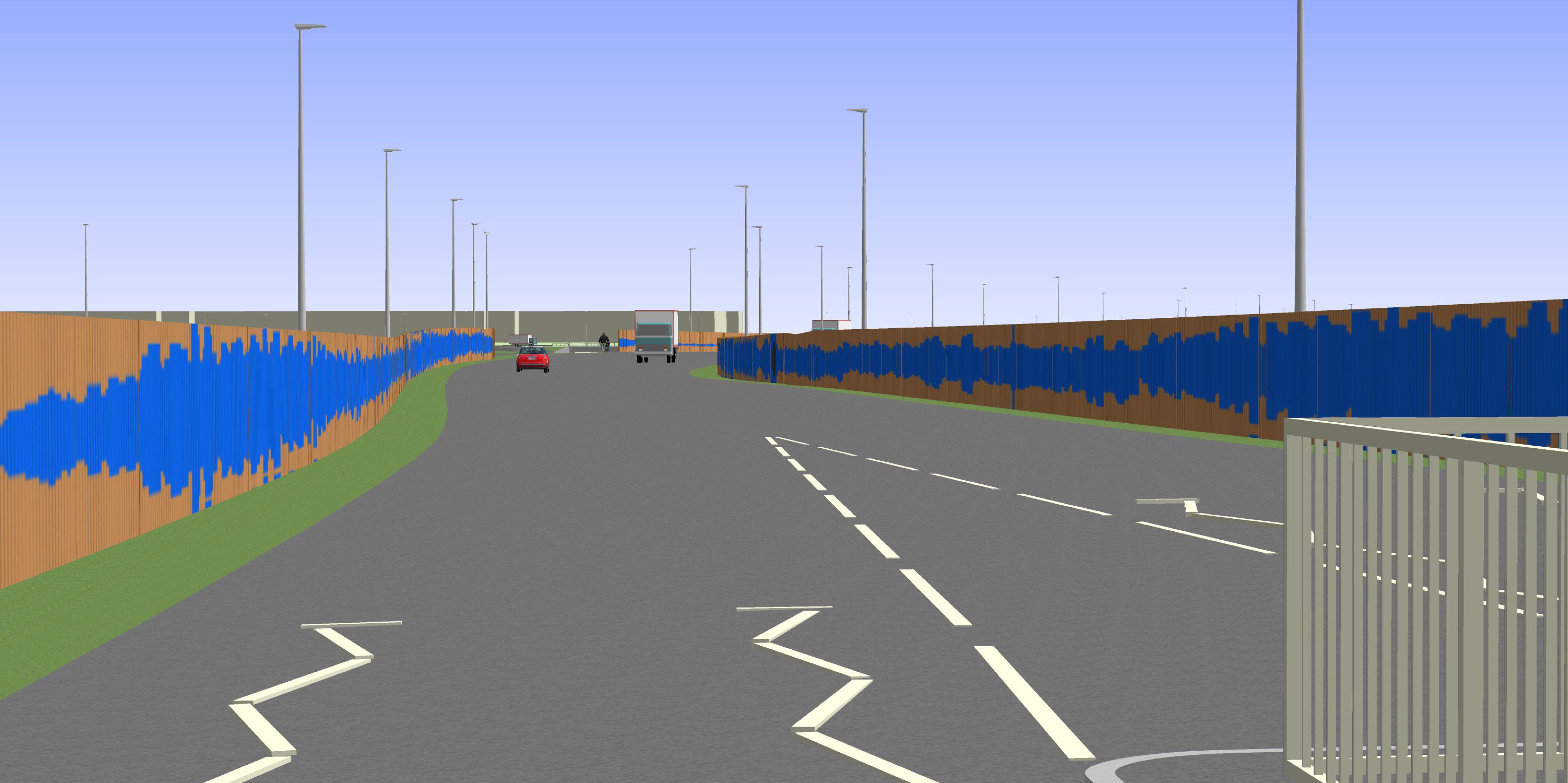 Anthem for the Road is a sound and image composition. It is painted as a blue sound wave on the wooden acoustic barrier over a stretch of 800 metres on both sides of the Woodside Link. The painting represents a sound composition created using local recordings. Many local people contributed to Anthem for the Road by recording their own favourite local sounds, using mobile phones or other devices. You can listen to contributed field recordings from Houghton Regis and Luton on our SoundCloud page (link opens in new window).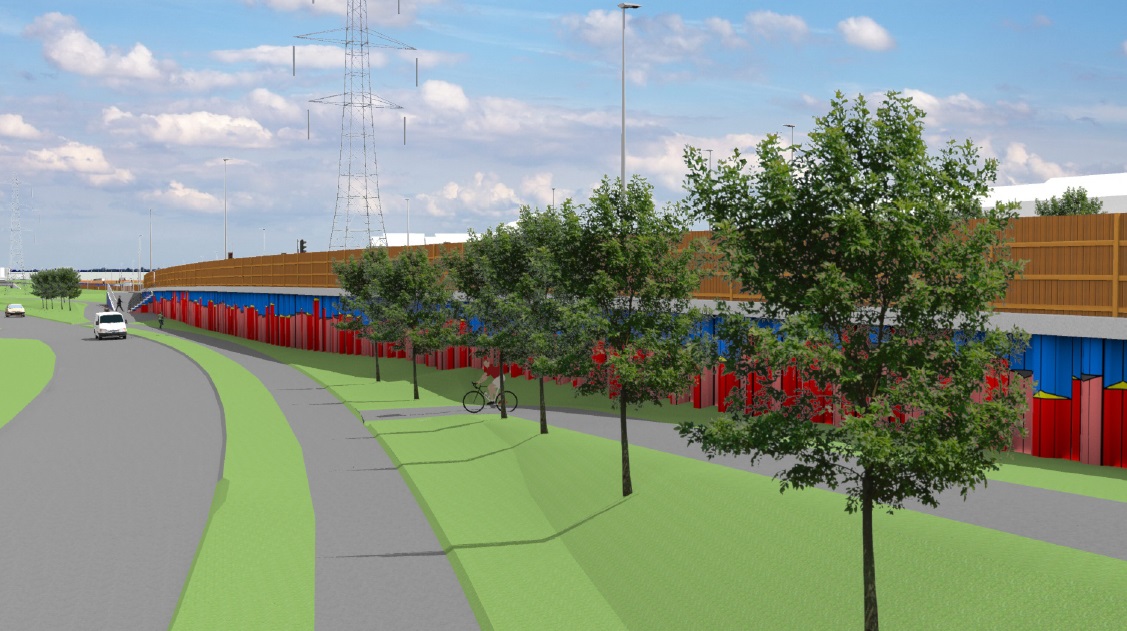 March of the Pedestrian is a companion piece to Anthem for the Road, and is painted as a sound wave on the steel sheet pile retaining wall facing Sandringham Drive. The geometric design is painted in five colours along the 160m long wall, and creates a false perspective and horizon. It is based on a two-minute sound composition made up of local recordings.
Community orchard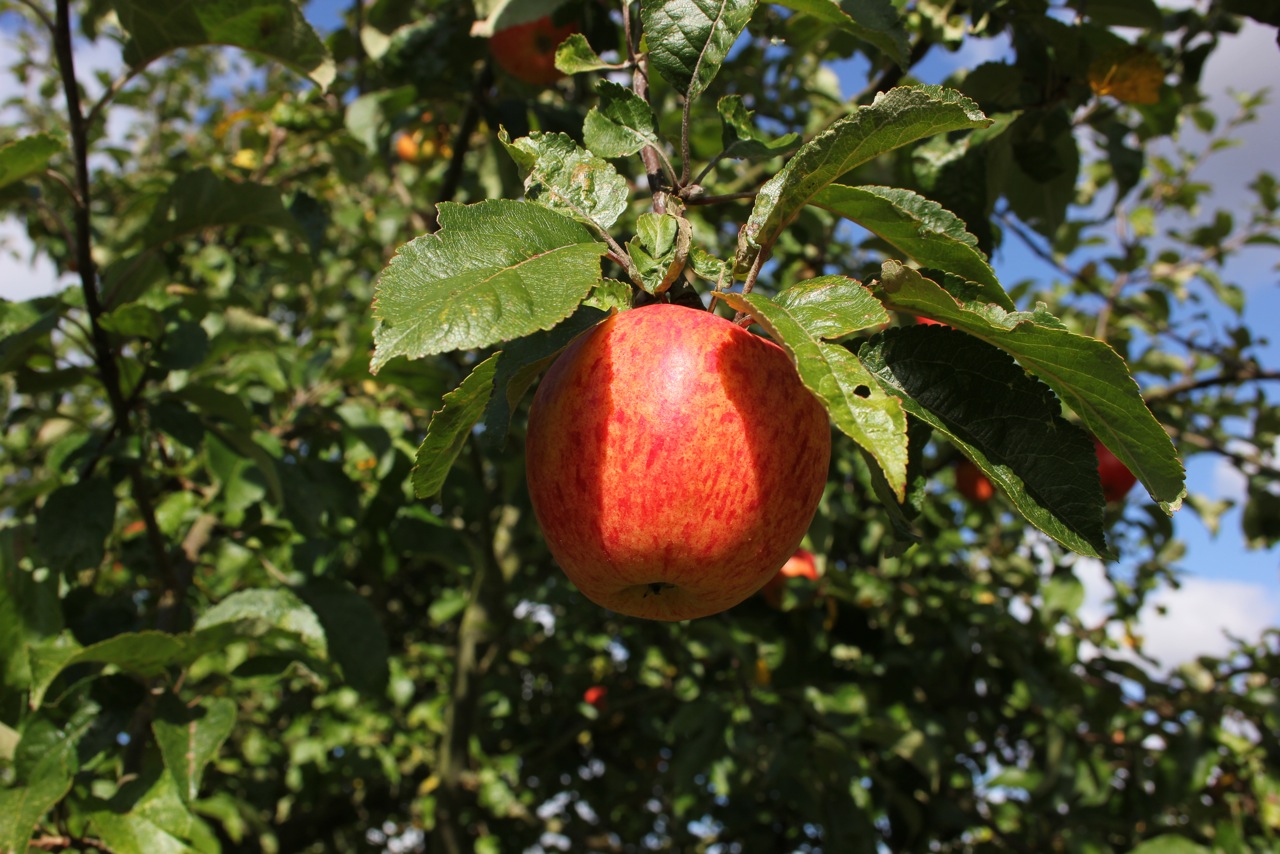 The community orchard is planted next to the Woodside Link and contains apple, pear, plum and mulberry trees. There are four timber picnic tables, displaying recipes sent in by local people.
In future years, residents will be able to pick fruit from trees and bushes, take a photo of the ingredients and method on their phones, then make the dishes at home.