Proposed crematorium behind the Steppingley Hospital near Flitwick
Overview
We are looking at building a new and contemporary crematorium behind the Steppingley Hospital, in Steppingley near Flitwick. The crematorium will be within an attractive landscaped area.
Ahead of any planning application, we are sharing our plans and seeking public feedback on the proposals. The image below shows the proposed location and layout.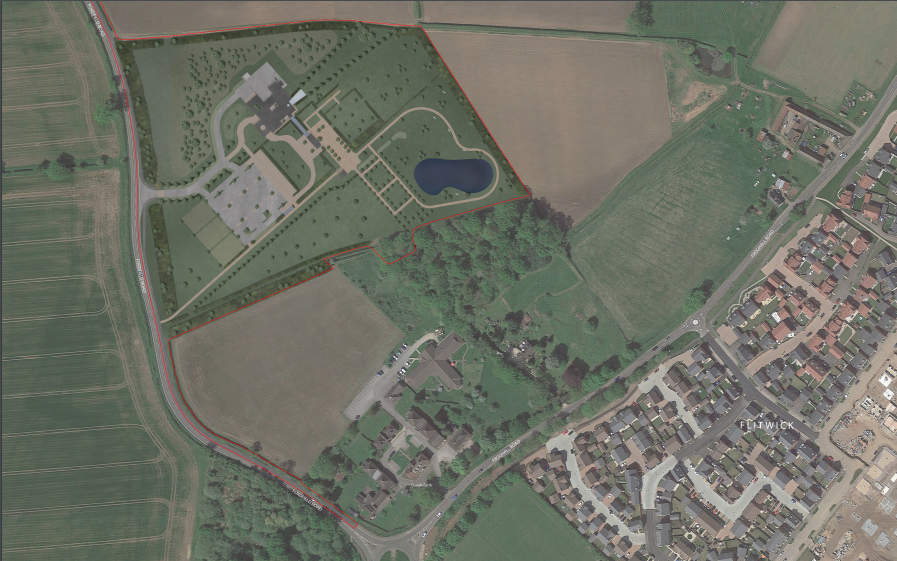 Rationale
Nationally we have an aging population; people are living longer and that's no different in Central Bedfordshire.
We also know that Central Bedfordshire is an area that is set to grow. Over the next 20 years we are expecting around 40,000 new homes to be built. Unfortunately, more people also means more deaths and an increasing demand for a crematorium.
There is currently no crematorium in Central Bedfordshire, so residents are using those in other districts instead, such as those in Harwood Park in Stevenage, the Cambridge City Crematorium, and Vale Cemetery and Crematorium in Luton, which are close to full capacity.
We anticipate there's likely to be four or five services a day at the crematorium.