Pix Brook Academy – give us your feedback on the design (pre-planning)
Consultation closed: 5pm, Friday 12 April 2019

The permanent site for a new free school, Pix Brook Academy, will be built in Arlesey Road, Stotfold. The school will be an extended secondary school for 1,260 pupils aged 9 to 16.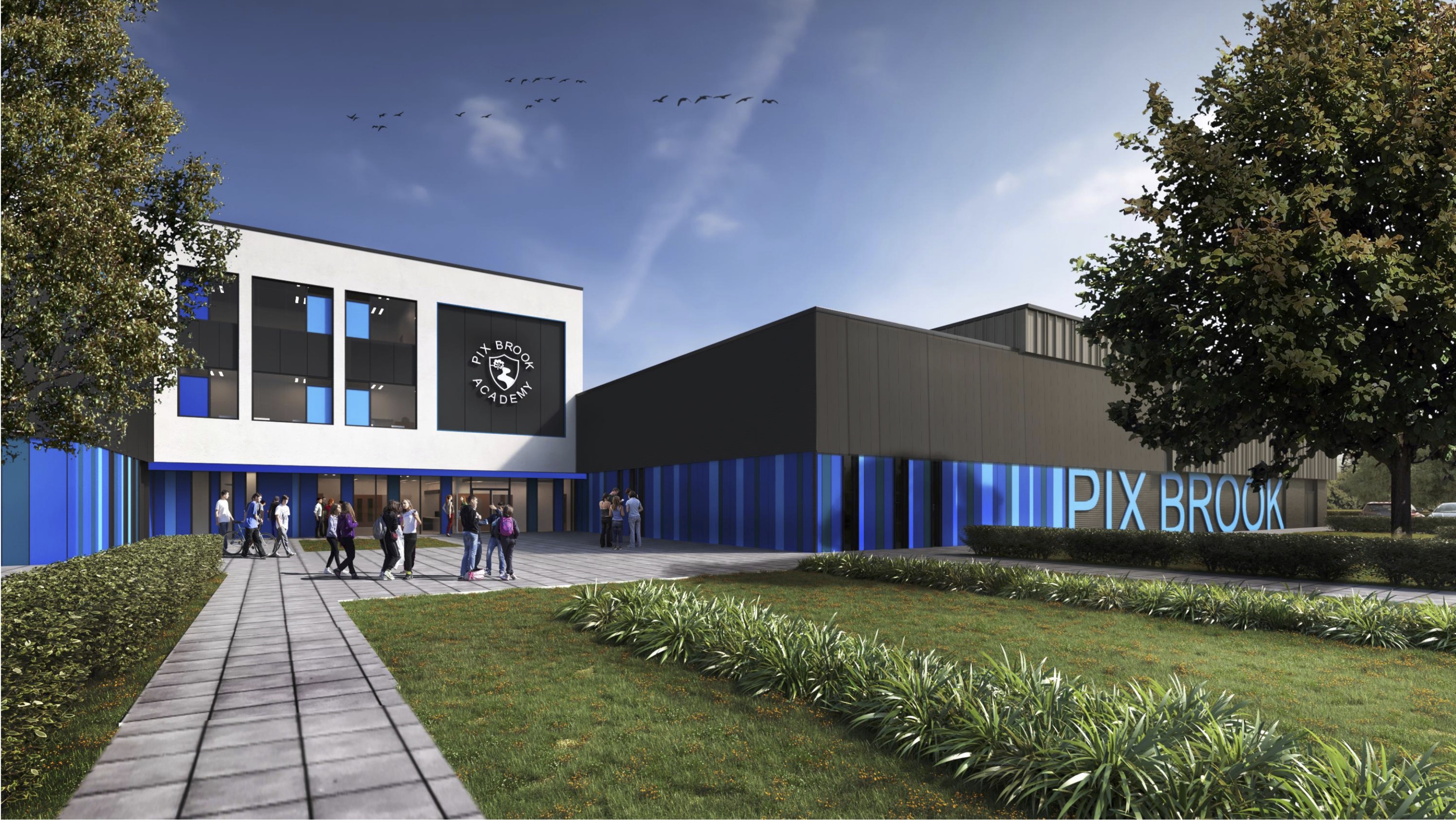 Free schools are funded by the Department for Education (DfE) and run by academies or multi-academy trusts; in this instance it is The Bedfordshire Schools Trust (BEST). We have responsibility for ensuring there are enough school places for pupils.
We're working with BEST and the DfE to open the permanent site of Pix Brook Academy for September 2020. The school will open in a temporary location, on the Etonbury Academy site, in September 2019. Admissions for the school are open to prospective parents.
Plans for the new school in 2020
The school will include:
external play areas
car parking
internal courtyards
dedicated science and specialist rooms
View plans for Pix Brook Academy >>
We asked for your views

Before formally submitting the plan, we wanted to share the proposed plans with the community and get feedback to consider. Comments help to refine the plans and initial design.
We asked for any general comments you had regarding the initial design, but were especially interested to hear your views on the appearance of the building, improved external areas and access to the school site.
Building the new school
The permanent build of Pix Brook Academy is expected to start in the summer 2019.
Phase 1 of the build is due to be completed in May 2020, with phase 2 due to be completed later in the year, at which point the school will relocate from the 2019 building. The academy will admit its first intake in 2019.
Admission arrangements for Pix Brook in 2019