Order food waste bags, garden waste sacks or a bin
We're prioritising waste collections, so we're unable to continue with some other services such as exchanging bins for ones of a different size and non-essential bag deliveries.
If you have no bin
If you don't currently have a refuse or recycling bin, please order one and we'll get it to you as soon as we can.
If you need more food waste bags
If you've run out of food waste bags, please attach the tag from the end of your current roll to your food waste bin. Our bin crews will leave you a new roll of bags.
At a pinch, you can use newspaper, or even no bag at all.
Please note: We're not currently able to fulfil online orders for new food waste bags, which require a separate delivery.
If you need a bigger bin
To prioritise essential services, we're only delivering larger refuse or recycling bins to residents who currently haven't got a bin at all.
Bins and sacks we use
We provide different bins depending on where you live. These are shown in this image.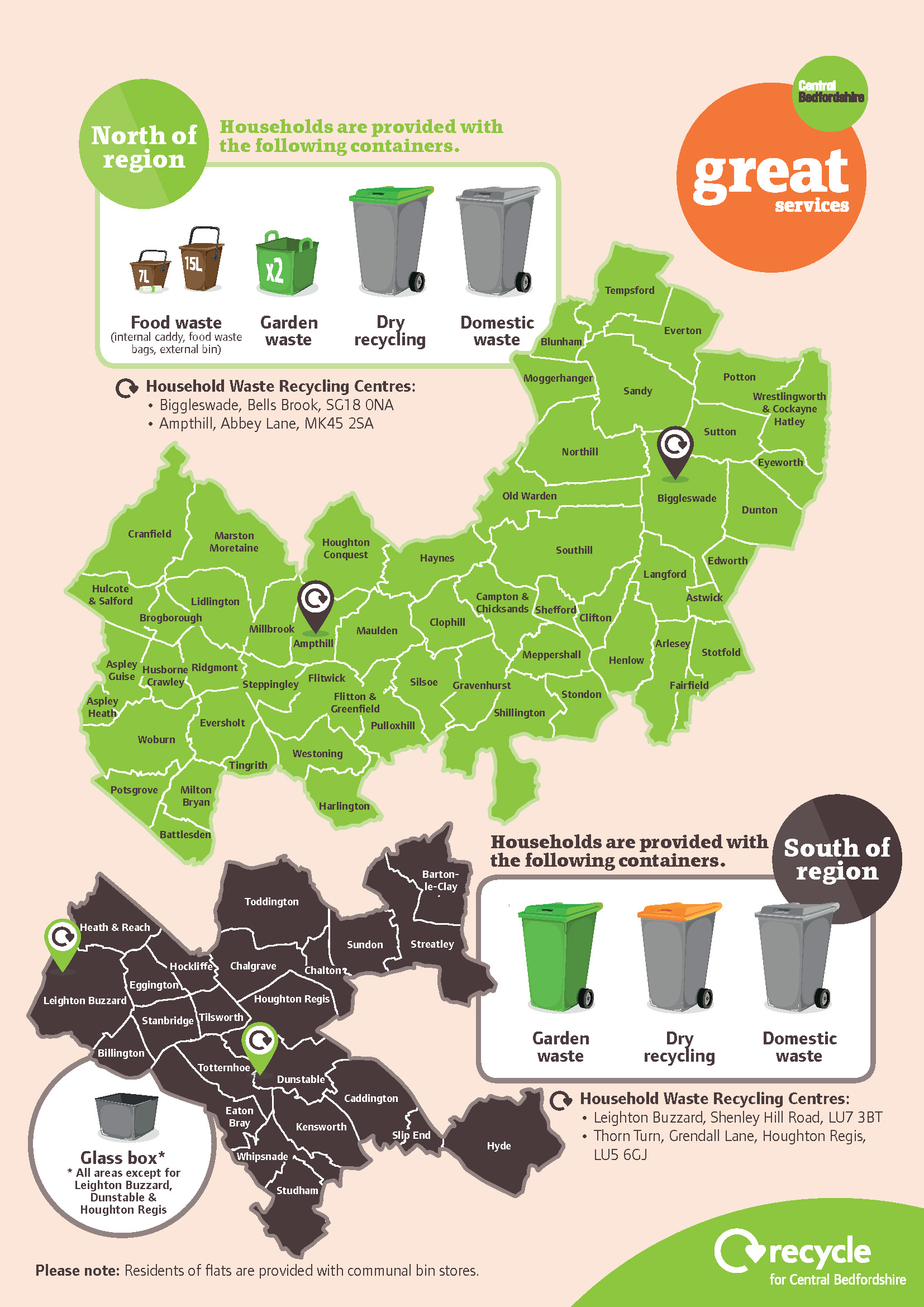 All containers we provide for waste disposal remain the property of Central Bedfordshire Council.