Order food waste bags, garden waste sacks or a bin
Order food waste bags

If you live in the north of the region please complete the form to order replacement food waste bags. Only order these if you receive a weekly food waste collection and currently use them at home.

There is no charge for this. Deliveries can take up to 10 working days.

Order replacement food waste bags >>
Order garden waste sacks
If you live in the north of the region please complete the form to order replacement garden waste sacks.
There is no charge for this. Deliveries can take up to 10 working days.
Order replacement garden waste sacks >>
Request a new bin
If your waste bin is lost or damaged please telephone 0300 300 8302 or email customers@centralbedfordshire.gov.uk to request a new one.
Request a bigger recycling bin
You can request a larger recycling bin (up to 360 litres), free of charge. We'll need your full postal address and a contact telephone number. One of our officers will then get in touch to assess how suitable a larger bin will be.
Email customers@centralbedfordshire.gov.uk or call 0300 300 8302 to request a larger recycling bin.
Bins and sacks we use
We provide different bins depending on where you live. These are shown in this image.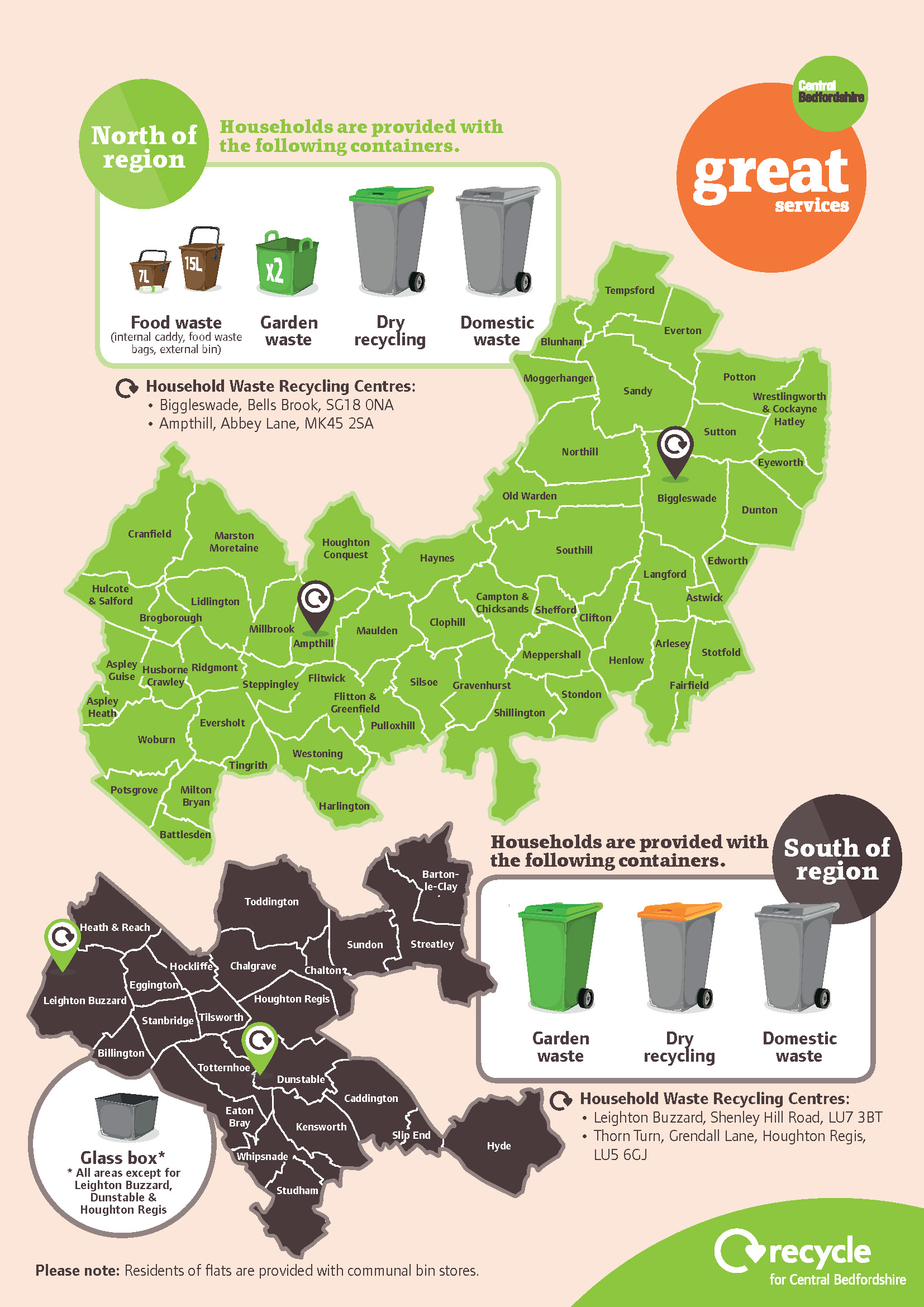 All containers we provide for waste disposal remain the property of Central Bedfordshire Council.