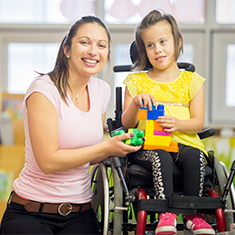 Services to Children with Disabilities and their families are provided from two Hubs: the Ivel Valley Hub in Biggleswade and the Chiltern Hub in Dunstable.
Each Hub offers a range of facilities for supporting disabled children and their families which includes social work teams, residential short break facilities and community outreach to enable timely, specialist support to be provided.
The service provides an integrated approach with Ivel Valley and Chiltern area special schools and has effective working relationships with a range of child health professionals. The staff provide specialist input within a legislative framework covering both social care and residential services.