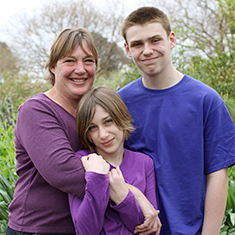 Our Family Support teams in Dunstable and Biggleswade provide long-term family support services, covering child in need, child protection and some court cases. Family Support teams compile assessments and offer ongoing support through all stages of social care. It is a management priority to develop and supervise staff, so that they have the skills & support to promote and protect the interests of the vulnerable children we are working with.
The Family Support Teams are seamlessly continuing the work our assessment teams are starting. It's a priority to make case transfers swift and efficient with minimum of disruption for the families so that there is no delay for the children and the plans are implemented and reviewed in the child's best interest.
We are committed to embedding and developing further our locality model. We actively build closer links with schools, GPs, police and other agencies in localities to ensure that all agencies collaborate to give children and their families in Central Bedfordshire the good quality services they deserve. We co-produce our plans and interventions with the young people, the families and other agencies to ensure our children across the county are the best they can be, because in Central Bedfordshire, we put children and families first in everything we do.