Overview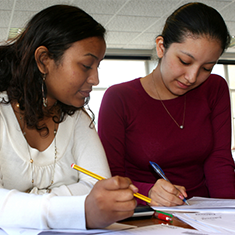 In Central Bedfordshire we want to help children and young people grow up safely, achieve more, and be happy and healthy. We know that the only way to protect our most vulnerable children is to appreciate and support our talented social workers. We look for the best Social Workers of the future to join our progressive teams and offer you the chance to develop and progress your career.
We recruit newly qualified social workers in specific campaigns once or twice a year to join our nationally recognised Assessed and Supported Year in Employment (ASYE) programme, run by the Academy.
We normally only accept newly qualified staff in response to these specific campaigns, but we may exceptionally consider applications from new graduates for other posts if they also have significant experience as an unqualified worker in a statutory setting.
Newly qualified staff have protected caseloads and an individual training programme during their ASYE, as well as additional reflective supervision and the support of a mentor & independent assessor throughout your first year.
We will give you plenty of opportunity to stretch your skills, and we'll provide plenty of support to help you develop your knowledge. At the same time, you will ensure we maintain the highest safeguarding.
We'll place you in a specific host service for the duration of your ASYE. Thereafter, you can elect to move to another service if the opportunity arises. All successful candidates have a careers discussion with a member of the Academy team at the end of the programme. Grade progression is then based upon merit and assessment, and depending upon your service area and capability you could be earning over £37,000 within 3 years of graduation.
We're looking for people with a Social Work degree at 2:1 or above / expected or a Masters, who will practice to our Council values: respect and empowerment, stewardship and efficiency, results-focus and collaboration. We need people who are committed, enthusiastic and passionate, with innovative ideas and base knowledge to improve outcomes for children and families of Central Bedfordshire.