Short term improvements to Dunstable High Street
Removing railings
We have removed railings and some other unnecessary street clutter from the High Street.
Mark the entrances to the High Street / town centre with four new gateway features
The gateways will provide an inviting entrance to the town centre; help to define the town centre; and indicate to drivers and pedestrians that they are entering a pedestrian-friendly, High Street environment. Three of these gateways will also incorporate drain features that will help take away rain water.
These gateway features will also include information about the history of Dunstable and have a map to show where places of interest are located (e.g. Priory Gardens and Grove House Gardens; Dunstable Town Council; Grove Skate Park; Dunstable Market; Priory Church; Grove Theatre; Quadrant Shopping Centre etc.)
Northern gateway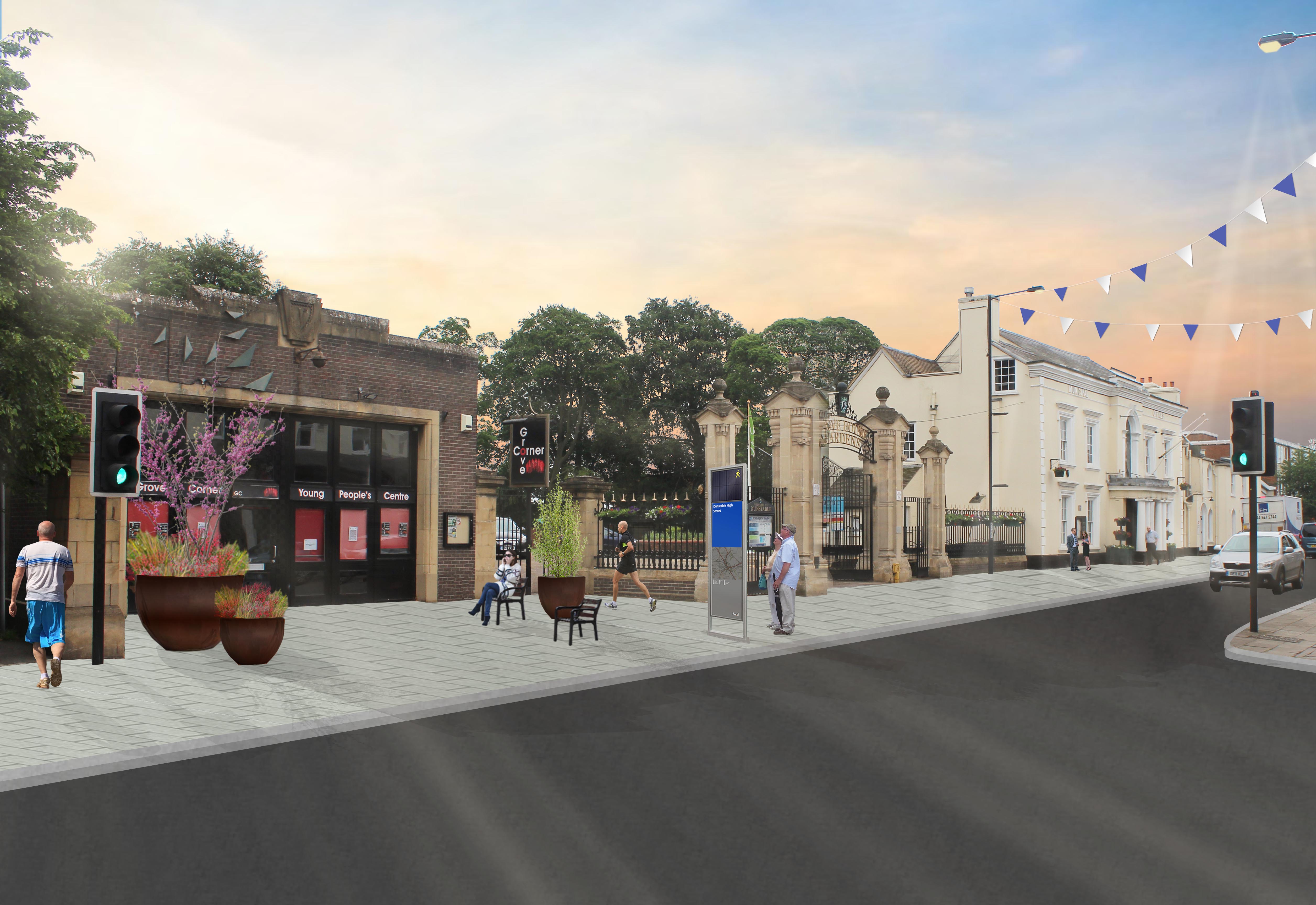 Southern gateway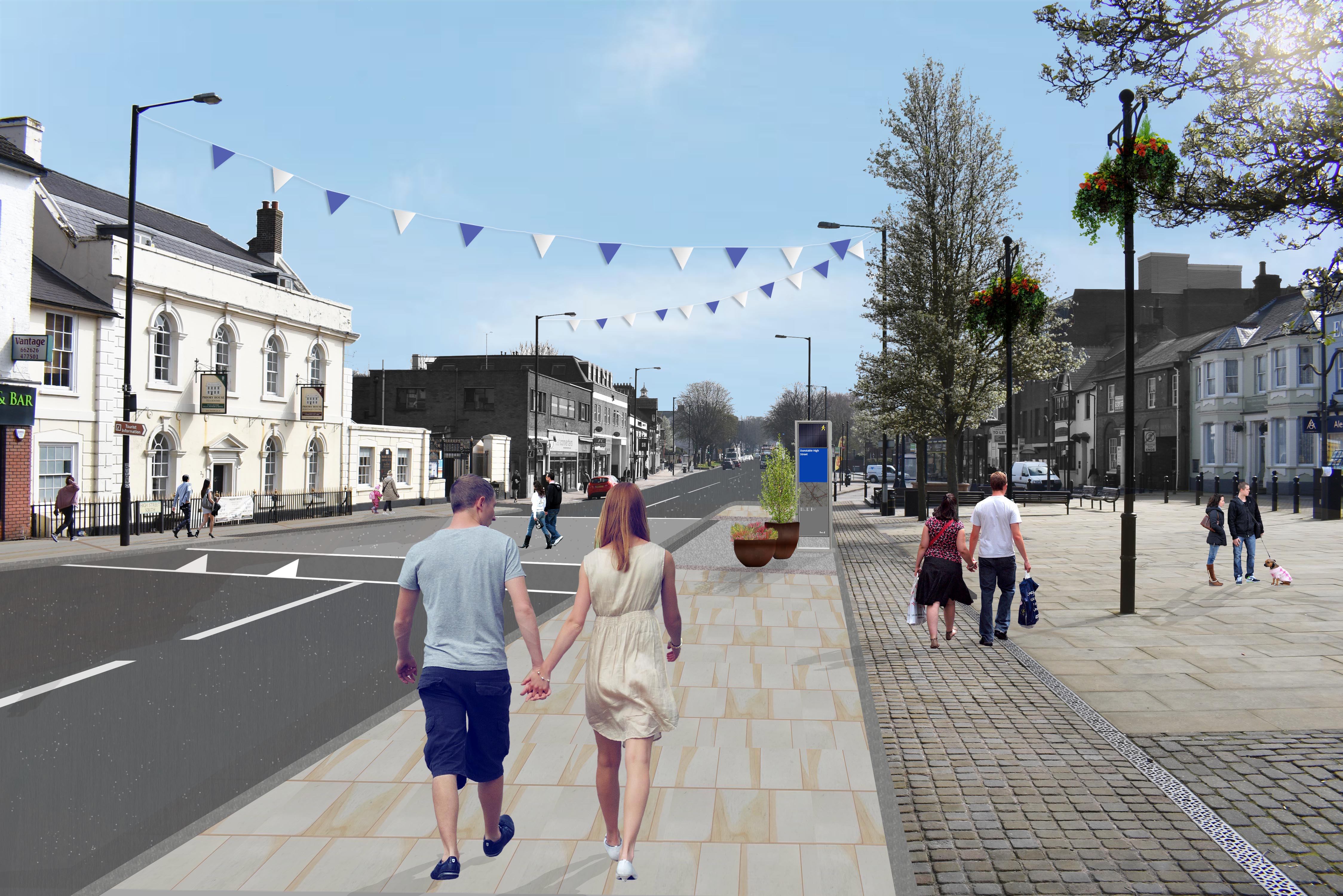 Eastern gateway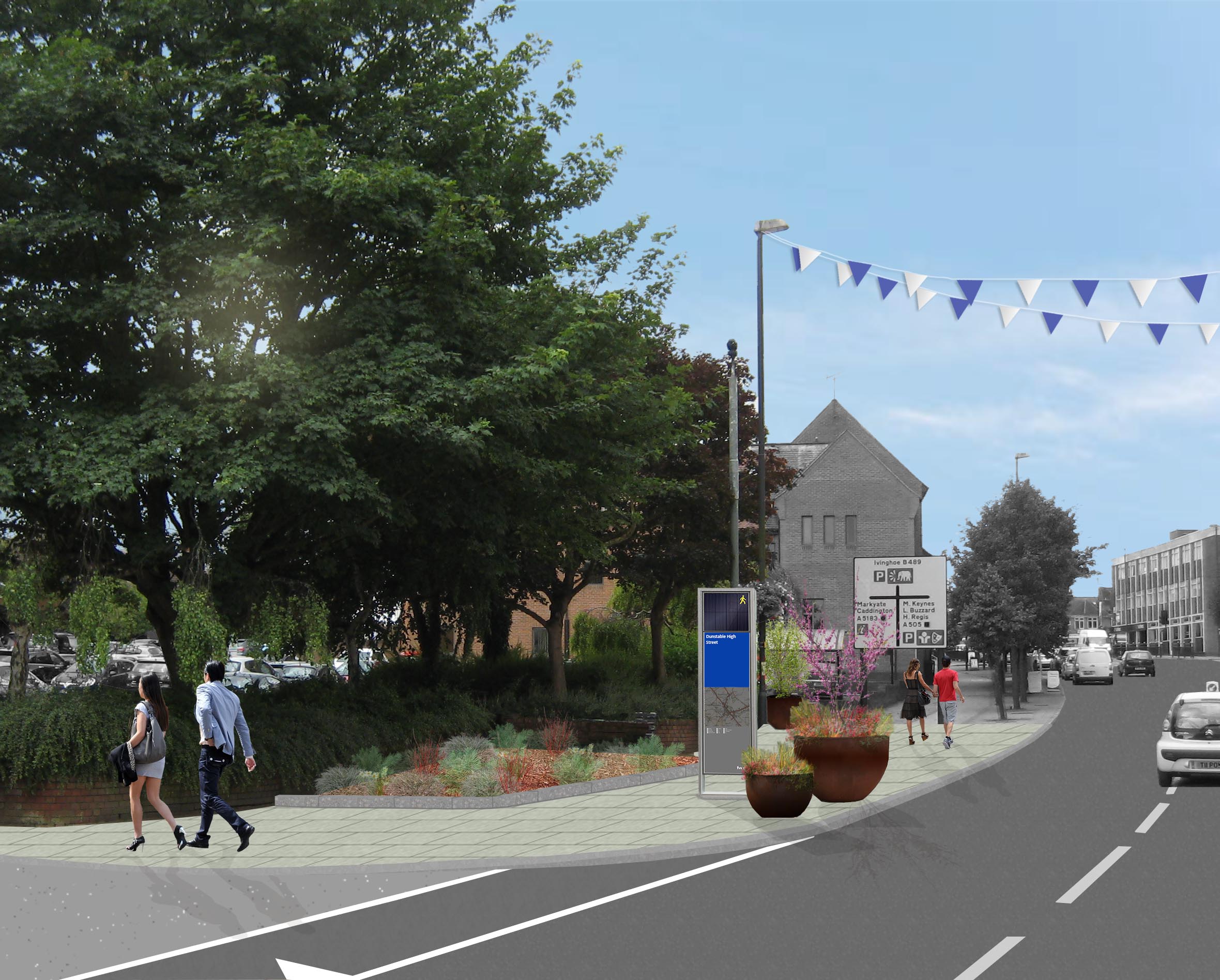 Western gateway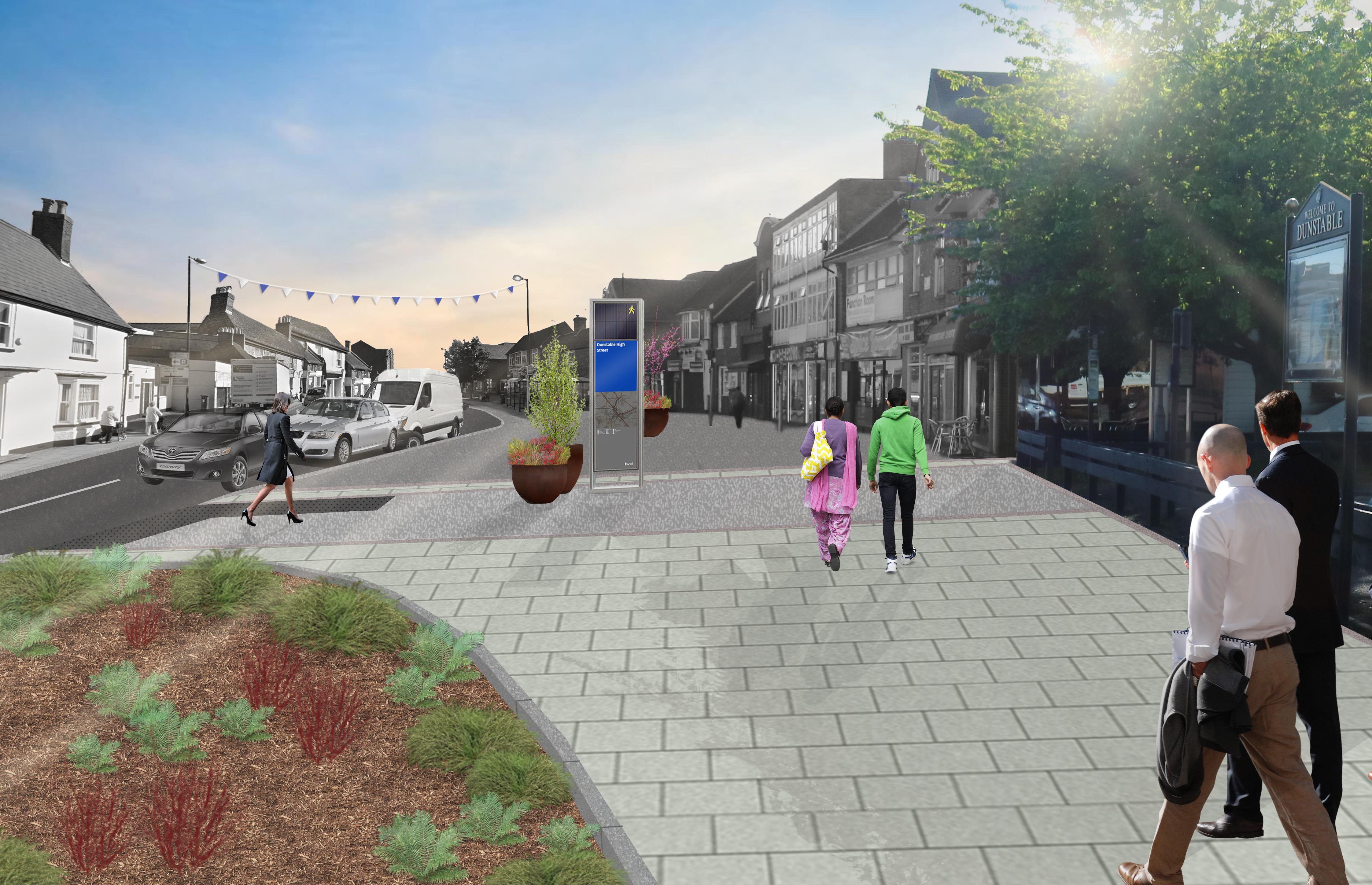 Street lighting
We will upgrade the street lighting along the High Street and along West Street and Church Street to match the existing lights on Court Drive.
Improve Middle Row
We have improved the Middle Row shopping area using new paving to create its own identity separate from the High Street and to match the existing paving at the nearby Market Square for consistency. 
There will also be new cycle stands at either end; street benches to encourage people to remain in the area; and feature lighting to improve safety and make it more attractive in the evening.
Market Square
We will improve the Market Square area and make it more attractive by introducing a new gateway feature south of the square and at the entrances to Middle Row shopping area. We have also removed the guard rails and extended the York stone paving to the edge of the road.
Street furniture
We will provide new benches, cycle racks, bins and tree planting along the High Street to encourage visitors and shoppers, and make the area more attractive.