Diversions and closures
Planned closures
The A421 between the Eagle Farm Roundabout up to M1 Junction 13, will be closed temporarily on these dates:
Friday 3 April from 8:00pm until 6:00am Monday 6 April
Friday 10 April from 8:00pm until 6:00am on Monday 13 April
Diversion routes
We will only make closures when the M1 road is open. However, our diversions show the alternative routes for drivers who can't or who don't want to use the motorway.
There is a diversion route for drivers who would normally take the A421.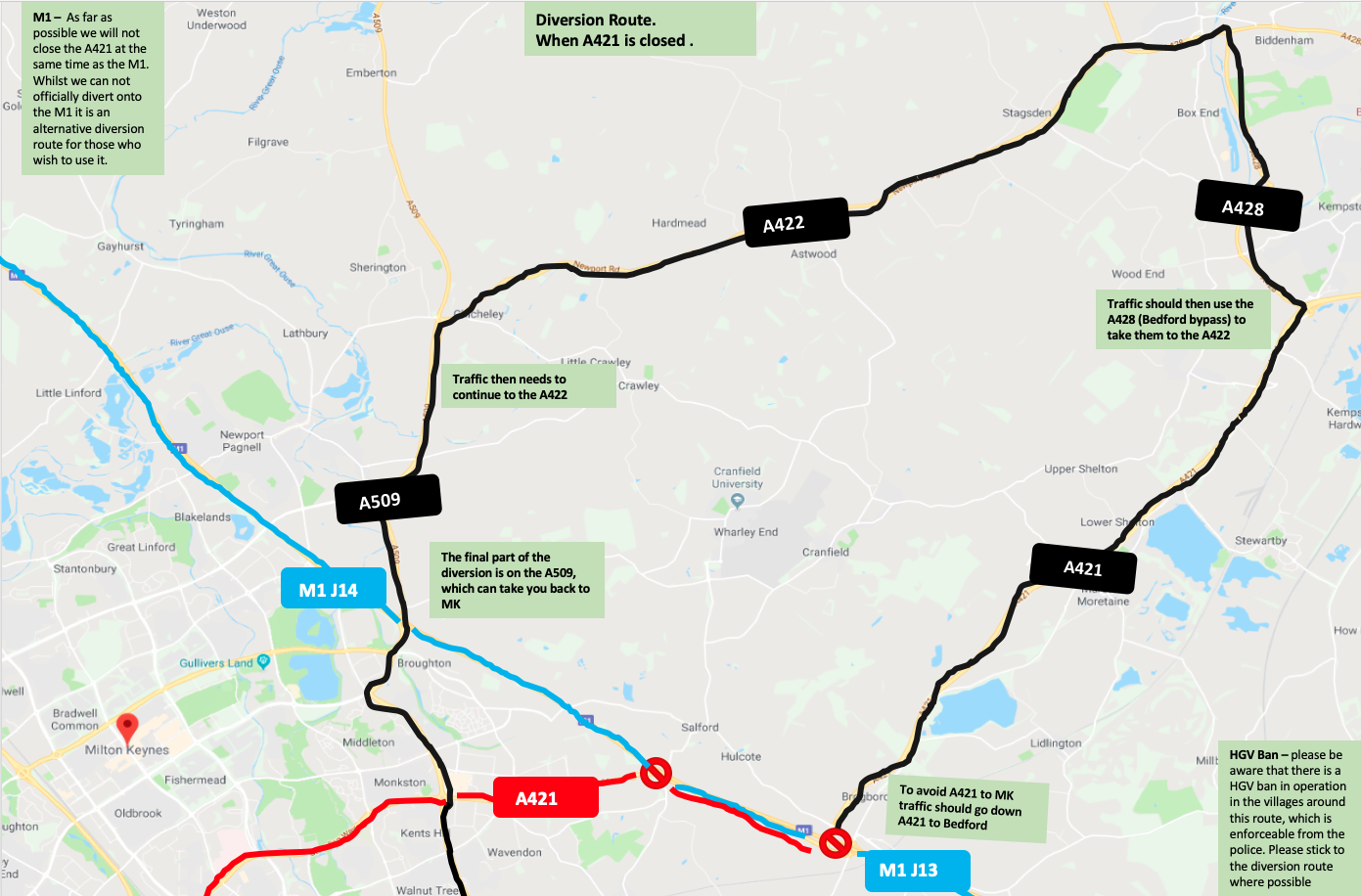 This route avoids villages and goes via the A421 Bedford Western Bypass and then the A422 towards Milton Keynes.
There is also a diversion route for those who would normally take the Cranfield Road.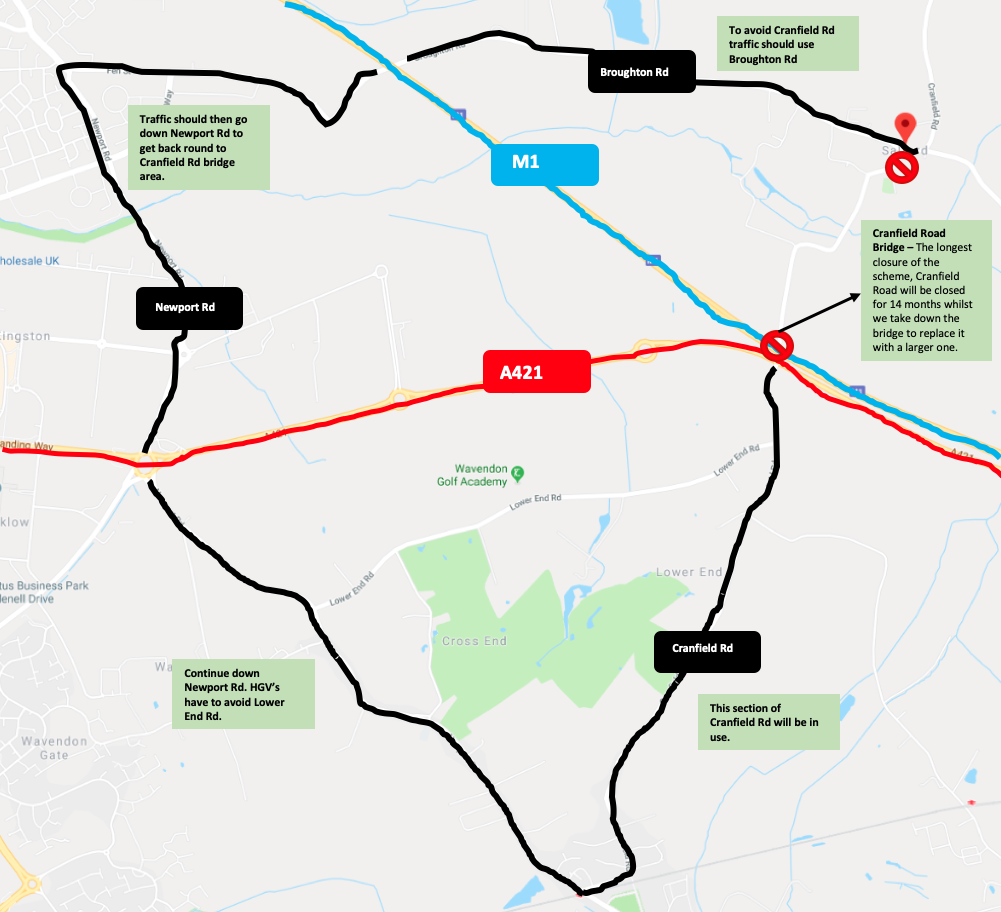 The lorry restrictions remain in place for the local villages.
Temporary closures to public rights of way will be in effect during the work.
Download the cycle diversion route.
We apologise for any inconvenience caused and thank you for your patience during the roadworks.
Email alerts
Sign up for A421 email alerts to get the latest information on this project and any A421 road closures.