Grounds and gardens in the proposed crematorium
We want the crematorium to be a tranquil and nature-filled place where family and friends can come to visit and remember their loved ones.
Within the proposed designs, there will be open space to provide tranquility, and a sculpture garden and benches for contemplation.
The proposal also includes a tree-lined avenue, formal remembrance gardens, and informal meadows and a lake.
The gardens and grounds will be designed to be relaxing and will incorporate the existing mature trees and planting wherever possible. There will be native species as well as some ornamental plants. A mixture of evergreens and perennials will providing screening and enhance natural biodiversity.
Any artificial lighting will be designed to create a relaxing and calming environment, focusing on the key pedestrian routes and highlighting the planting using low-impact, energy-efficient lighting.
Informal meadow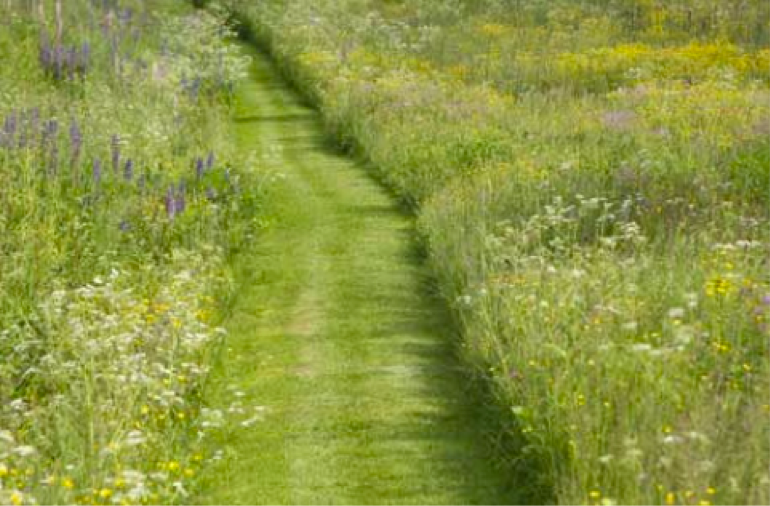 Lake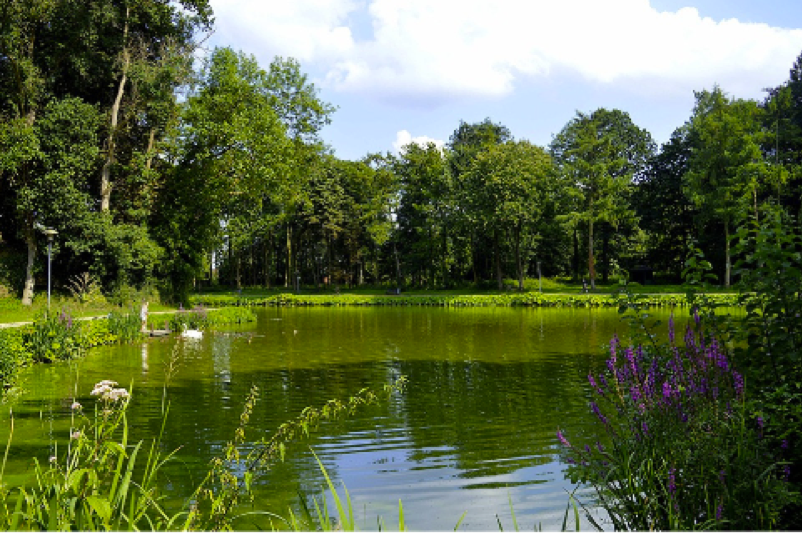 Artificial lighting