The proposal for the crematorium
Steppingley has a central location within Bedfordshire, allowing for easy access for all residents.
The law requires new crematoria to be a minimum of 200 yards (183 metres) from any dwelling or within 50 yards (46 metres) of any public road, which means that they are often in a countryside location.
The proposal is for a crematorium and mortuary on agricultural land at the rear of Steppingley Hospital, with access from Fordfield Road.
The suggested location at the rear of Steppingley Hospital is well tucked away from sight. There would be additional landscaping, so that the building would not impact on the landscape. The building would have a contemporary, attractive design.
A footpath and cycleway could be provided to the proposed crematorium, linking with those at the roundabout that serves Fordfield Road, Steppingley Road, and Froghall Road. We would also consider a footpath and cycleway from Flitwick train station to the crematorium.
Tree-lined approach towards the entrance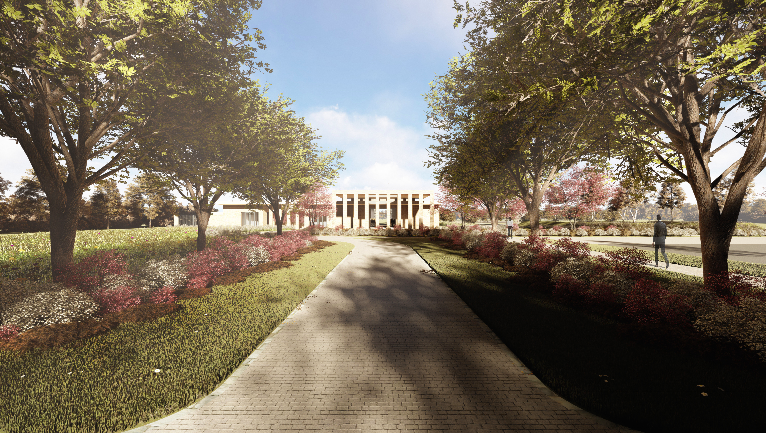 Internal view of the service hall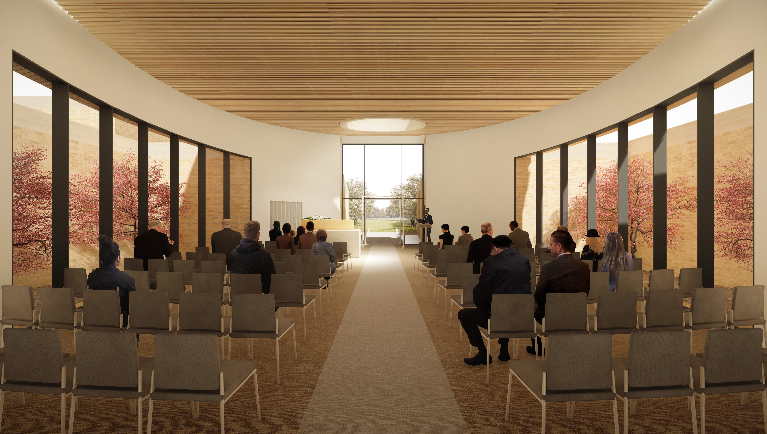 External view from the walk of reflection