The Draft Local Plan was published for consultation (Regulation 18) between 4 July and 29 August 2017.
Read the comments on the Draft Local Plan >>
6,828 comments were made on the Draft Local Plan during the eight-week consultation.
4,459 of these comments were made through the website, 1,780 were sent in by email and 589 comments were made through letters.
All of these comments have now been published online and are available for anyone to read.
To read the comments, you don't need to log into the consultation software, unless you only want to view your own comments. Here's a short video to show you how to navigate the system.
Analysis of comments made during the consultation
Total representations (comments)

Total representations: previous Local Plan 2012
Draft Dev Strat Type of Representations

Reps

%

Web representations (reps)

858

27%

Email representations (reps)

1,193

38%

Paper representations (reps)

1,082

38%



3,133

100%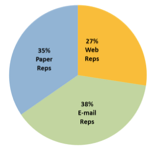 Total representations: current Local Plan (as of 16 October 2017)
Reg 18 Type of Representations

Reps

%

Web representations (reps)

4,459

65%

Email representations (reps)

1,780

26%

Paper representations (reps)

589

9%



6,828

100%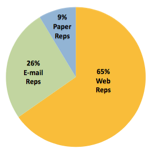 Breakdown of representations
Previous Local Plan 2012 representations breakdown
Type of representation
%
Comment

8%

Object

83%

Support

9%

Current Local Plan 2017 representations breakdown (as of 16 October 2017)
Type of representation
%
Comment

43%

Object

44%

Support

13%