Reuse shop at Thorn Turn tidy tip, Houghton Regis
All tidy tips closed
See our main tidy tip page for more information.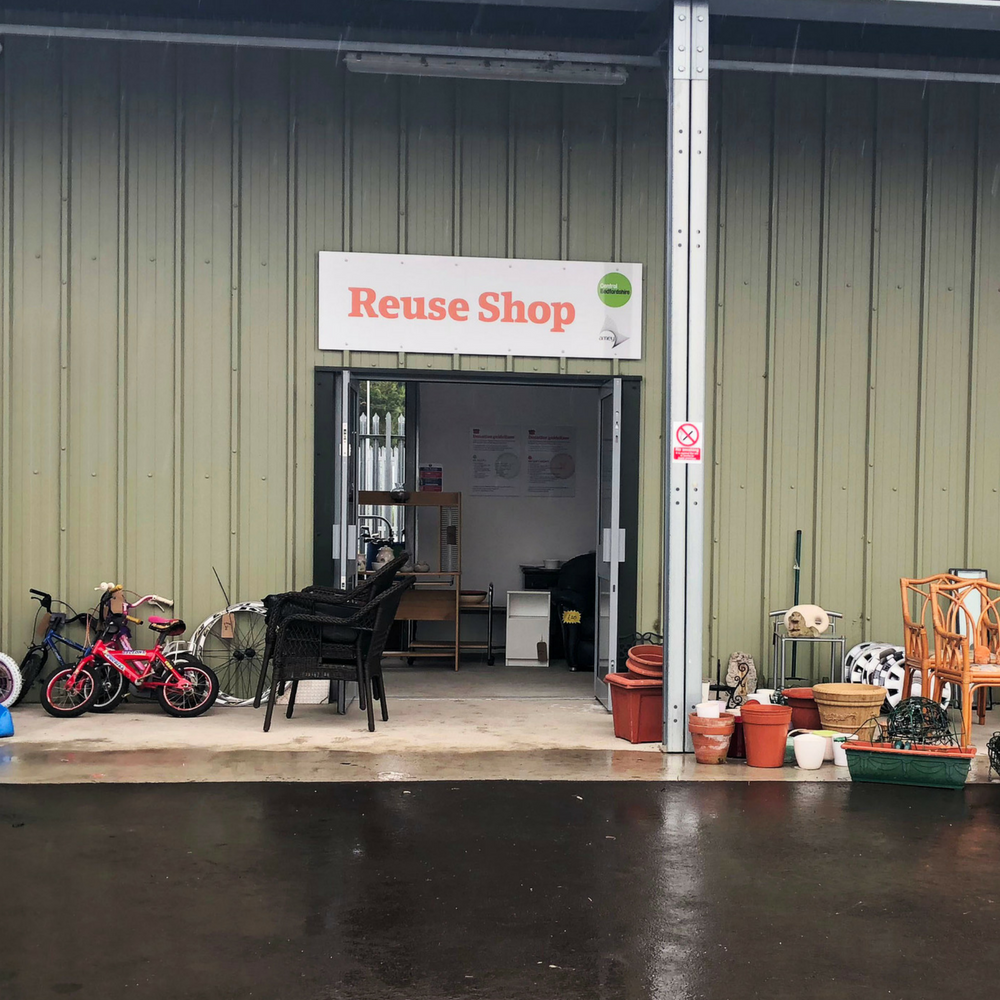 You can now donate items at any of our Household Waste Recycling Centres (tidy tip) in Ampthill, Biggleswade and Leighton Buzzard, to be sold in the reuse shop at Thorn Turn tidy tip.
All items must be in good condition and safe to use. If you would like to donate something for the reuse shop, please let a member of site staff know.
The reuse shop gives an opportunity for residents' items to be reused rather than recycled or disposed, and for others to buy low-cost items.
All items on sale at Thorn Turn reuse shop have been diverted from the waste stream with the income generated used to fund and further develop this ongoing project.
By selling these items for reuse, we significantly reduce the amount of waste we send for disposal and help to benefit any residents who wish to buy these low-cost items.
Address
Thorn Turn Household Waste Recycling Centre
Grendall Lane
Bedfordshire
LU5 6GJ
Opening hours: Open 9am until 5pm, 7 days a week including bank holidays (closed Christmas Day, Boxing Day and New Year's Day)
What items will the shop accept / sell?
We can accept items in a reusable condition including:
bags and luggage
soft furnishings (with a valid fire safety label)
furniture (large and small items with a valid fire safety label)
bicycles, bike racks
sports equipment (except safety equipment)
books
CDs
DVDs
clocks
picture frames and mirrors
kitchenware (e.g. crockery and cutlery)
games (non-electronic)
toys (no mains-powered)
garden furniture
tools
Please note: All stuffed furniture and soft furnishings must have a valid fire safety label.
What items won't the shop accept / sell?
clothing and shoes
electrical and mains-powered items
VHS tapes
furniture and soft furnishings without a valid fire safety label
gas appliances and gas bottles
household chemicals
items that use fuel – petrol-powered lawn mowers and strimmers etc.
safety items (e.g. ladders, child seats, safety harnesses, prams, buggies, crash helmets and cycle helmets etc.)
weapons (e.g. knives, guns and swords etc.)
items that cannot be reused
Please note: If an item isn't listed, please ask site staff if it can be accepted. If donating in person at Thorn Turn, it will be at the reuse shop manager's discretion as to whether an item is good enough quality to sell. Any Items which haven't been priced and placed in the shop are not for sale.
Payment and shop security
All purchases can only be made on-site by cash or by the following debit or credit cards: Barclaycard, Visa, Visa Electron, Mastercard, Maestro, Apple Pay.
CCTV will be in operation at all times.