Fostering – is becoming a foster carer / foster parent for you?
Fostering a child or fostering children (keeping siblings groups of brothers and sisters together) is open to more people than you would think.
You can become a foster carer or parent if you are single, married, in a civil partnership or in a long-term relationship.
Criteria for fostering
You can provide foster care if you:
have a spare bedroom
are aged over 21
live in or nearby Central Bedfordshire
rent your property or own your own home (we just ask that you have a secure tenancy for at least two years)
drive and have access to a car - if you do not drive you may want to consider our supported lodgings scheme
if you are applying as a couple and one of you can drive, you are welcome to give us a call on 0300 300 8181 and we can discuss the possible options and schemes that may suit you
have indefinite leave to remain or full residency within the UK
The most important thing is that foster carers have the health and can physically and emotionally meet the individual needs of children they will be looking after.
Types of foster care
There are different types of foster care, depending on your circumstances.
Short-term fostering
Short-term fostering is about fostering children for a few days, weeks, months or sometimes even years. It could be an emergency placement for a child or young person in an emergency, or out of office hours usually for up to 72 hours.
Long-term fostering
Long-term fostering is about fostering children until they are at least 18 years old, where adoption is not possible or desirable for a particular child.
Respite fostering
Respite care is ideal for families, couples or single people who want to support fostering but may not be able to take it on full time. Respite is where you provide a short break for a child or a foster carer for a short amount of time. This could be for the day, overnight, for a weekend or in some cases longer.
Parent and child fostering
The parent and child fostering scheme is about supporting young parents and their small children whilst we complete an assessment on the parent's ability to care for their child.
They will live with you for 12 weeks (sometimes this can be longer) and you will be a key person in their lives to give them support, guidance, and practical and emotional support so they can build the confidence they need to help them continue to care for their child.
Intensive support fostering
This is about providing intensive support and care to children and young people who may display challenging behaviour or have complex needs. You may also provide a placement for young people who are in serious trouble with the police, and provide an alternative to being remanded in custody.
Intensive support respite
If you're interested in the intensive support fostering scheme but are unable to commit to this full time you could consider becoming an intensive support respite carer. This is about providing short breaks for children and intensive support foster carers for a day, overnight, a weekend or sometimes longer.
Supported Lodgings
The Supported Lodgings scheme is about providing accommodation and support to young people, aged 16 – 17 years, who are not ready to live independently. The purpose of the scheme is to provide a room to a young person and offer practical and emotional support to help prepare them for independence.
Family link scheme
This type of fostering offers short breaks to children with disabilities of all ages. This could be for a weekend, a day or a fortnight – or even a few hours on a regular basis. It could also involve shared care between the child's parents and the short break carer.
Family and friends carers (connected person)
Fostering can be provided by family or friends who offer a home to children or young people who are already known to them.
For more information read our guides below: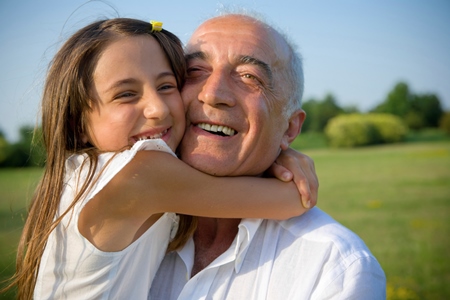 Interested? Contact the fostering team
If you would like further information, please fill in our online form, call the Fostering Team on 0300 300 8181 or email fostering@centralbedfordshire.gov.uk.