Safety - PSHE, health and wellbeing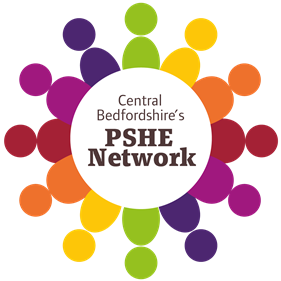 This page focuses on aspects of pupil safety, including:
online safety
personal safety, such as personal hygiene, domestic violence and child sexual exploitation
environmental safety, such as pollution, road safety, water safety, food safety and home safety
You'll find links to relevant sites and teaching resources as well as details of local training opportunities and news from local providers.
NSPCC guidance on talking to children about sexual abuse
The NSPCC PANTS rule teaches children about good and bad touch and who to talk to if they are worried or scared to start the conversation.
Primary school resources from the National FGM Centre
The National FGM Centre has an extensive knowledge hub and resource centre with leaflets, support documents and guidance for primary school teachers who may be unsure on how to tackle the topic of FGM.
Live streaming information and resources from CEOP
You can use the resources below to have conversations with children about live streaming and help them to develop the skills to respond to risk safely:
use the #LiveSkills resources to explore features of live streaming and the risks that children and young people can face on live streaming platforms (if you're looking to develop these skills with younger children, download and use Jessie and Friends, a resource for 4-7s)
CEOP ambassadors can download its new live streaming module, which is additional to the Thinkuknow Introduction Course
get parents engaged in their child's online activity by sharing CEOP's short guide to live streaming
Exploring Cybercrime: KS3 Lesson plans from the National Crime Agency (NCA)
The National Crime Agency is aware of an increasing number of young people engaging in acts of cybercrime, often having been encouraged to do so by criminals in hacking forums or via online gaming. These two key stage 3 lesson plans explore the risks involved in committing cybercrime, and will help your students to recognise and avoid the techniques used to manipulate young people online. Download the free 'Exploring Cybercrime' lesson plans.
County lines and knife free campaign materials from the Bedfordshire Police
These Home Office campaigns raise awareness around county lines and knife crime. The packs contain a range of posters, videos and images suitable for physical display or publication on social media. Over the coming weeks, the Bedfordshire Police will be creating similar packs with our own assets for campaigns being delivered by both the police and the new Violence and Exploitation Reduction Unit.
Childnet PSHE toolkit for 11 - 14 year olds
A practical online safety PSHE toolkit with films and lesson plans to explore online issues with young people aged 11-14.
Young People, Internet Use and Wellbeing; A Report Series - Technology in the Home
A new Technology in the Home survey report has been released.
The report details the survey findings of over 9,000 children and young people in 100 schools in the UK:
House rules to control use of technology for online safety works well for younger children but not for older children and young people. House rules do little to protect young people from online abuse and grooming. The report recommends that parents maintain open lines of communication as the best way to protect older children from these risks.
Online safety resource for 4-7 year olds: Jessie and Friends
Jessie and Friends is a new online safety education resource for 4-7 year olds, from the CEOP Education team.
Based on a series of three fun, age-appropriate animations, Jessie and Friends follows Jessie, Mo and Tia as they view, share and game their way towards a safer future online.
The animations are accompanied by:
a catchy song, storybooks and posters
a detailed resource pack with engaging learning activities on key topics including trust, consent, and healthy and unhealthy online behaviours, plus guidance on safe and effective delivery of Jessie and Friends
advice for parents and carers on using Jessie and Friends to start a positive, age-appropriate online safety conversation with their child
Safer internet packs for all key stages
To help schools run activities, the UK Safer Internet Centre has created education packs with complementary SID TV films. These are tailored for 3-7s, 7-11s, 11-14s, 14-18s and parents and carers, along with some guidance for educators. these free packs include lesson plans, posters, presentations, activities and more!
Police and schools joing working with the new Police Hub
The police are keen to identify how they can work most effectively with schools to tackle a range of pressing issues facing young people today. Schools are similarly keen to work with the police and value the contribution they can make to PSHE education topics such as drug education, road safety and raising awareness of online safety.
The PSHE Association is collaborating with the National Police Chiefs Council (NPCC), to ensure that partnerships between schools and police are of maximum benefit to teachers and pupils.
This includes launching a new online hub, featuring:
'Police in the classroom' handbook for teachers and the police: this free guide presents practical tips, best practice and the latest research on making the most of police contributions to PSHE lessons
a downloadable poster with the key principles for effective police and school partnerships
teaching resources: a selection of quality assured resources that cover areas of relevance to police contributions – including fraud, knife crime, relationship abuse and gangs
Anti-bullying resources
Police in West Mercia and the NSPCC have produced a range of materials aimed to promote self-help and signpost support for families and young people around cyberbullying.
The resources are aimed at young people and at parents/guardians which can be promoted and used in schools and colleges.
These products are also available in six languages and a video for the deaf and audio for the blind.
All resources are available via the Safe4Me website.
The Bedfordshire Schools liaison team can provide age-appropriate educational inputs around digital safeguarding (including cyberbullying) to students from early years to sixth form. Awareness sessions for parents and guardians can also be delivered. Please contact schoolsliaison@bedfordshire.pnn.police.uk.
Free lessons from the BBFC
Teachers and parents are aware of the need to support young people to safely navigate the world of visual media.
The free Let's watch a film! Making choices about what to watch PSHE education lessons from the BBFC (British Board of Film Classification) use the context of films and film classification to explore decision-making, risk management and managing peer influence.
The resource includes two comprehensive lesson plans for Year 5/6 pupils with supporting classroom materials, accompanied by detailed teacher guidance explaining how to ensure delivery of these lessons is most effective.
Free resources from CEOP Command
Register on thinkuknow.co.uk for a range of free resources for all key stages as well as training and support for professionals who work directly with children and young people.
The site also includes resources for 5-7s, 11-13s and parents and carers. Children's resources include the 'Worried About Something?' page which provides advice and support on how to get help if something worrying has happened online and a game for 8-10 year olds called Band Runner.
CSE/criminal exploitation: guidance on appropriate language for professionals - all key stages
The locally produced toolkit provides guidance on the appropriate language for professionals to use when discussing the exploitation of children and young people, including when escalating intelligence and delivering training.
View toolkits on CSE Police and Prevention website
PSHE Association knife crime resources - key stages 3 and 4
The PSHE Association has launched new PSHE education lessons that have been developed to challenge the myths and communicate the realities of carrying a knife to secondary school students, using the Home Office's #knifefree campaign as stimulus for discussion.
The lessons aim to help students to:
recognise and evaluate the risks of carrying a knife
challenge common misconceptions about knife crime
develop strategies to manage peer influence to carry a knife
explore how young people can choose to live knife free and achieve their potential
Knife crime resource - key stages 3 and 4
The British Red Cross have produced a resource for KS3 and 4 on how to avoid knife crime conflict and associated first aid.
Free key stage 2 internet safety resource
Google and Parent Zone have collaborated on a new Key Stage 2 teaching resource on internet safety. The Be Internet Legends resource has received the PSHE Association Quality Mark and is free for all KS2 teaching professionals to order.
Childnet online safety resources for primary and secondary schools
The PSHE Association has accredited Childnet's Trust Me resources that cover critical thinking around content (such as websites, blogs, online adverts and search results) and contact (how others may influence our online behaviour), and has materials for both primary and secondary schools.
Online safety resources - key stages 3 and 4
The PSHE Association has accredited the Cifas Anti-Fraud Education lesson plans for KS3 and 4 that focus on awareness of fraud, common online scams, identity theft and money mules.
New PSHE Association framework
The PSHE Association has recently been involved in the development of the new UKCCIS (UK Council for Child Internet Safety) framework, alongside online safety experts including CEOP, the NSPCC and Barnardo's.
The Education for a Connected World framework will help PSHE teachers review their curriculum to ensure pupils are prepared to understand and handle online risks.
Government guidance on sexual violence and harassment between children
View sexual violence and harassment guidance on GOV.UK.
Online use tool and tips for families all key stages
The Keeping Technology in Check tool from the American Academy of Pediatrics helps families to plan and regulate their online and social media activity, with tips for keeping usage "in check."
Schools' role in CSE prevention - all key stages
From September 2019, primary schools will be required to teach relationships education, and secondary schools will be required to teach relationships and sex education. Age appropriate universal education has an important role to play in preventing child sexual abuse. A recent report from the Children's Commissioner has been published on the role of schools in preventing child sexual abuse.
Discussing terrorist attacks: PSHE Association guidance for all key stages - 27 September 2017
The PSHE association has produced generic terrorist attack guidance for teachers. This guidance is not intended as a script or lesson plan, but to help teachers answer questions, structure discussion and, if appropriate, extend children's learning and understanding. Teachers should pick out what they feel is relevant for the nature and circumstances of an event, the age and readiness of the children, and their whole-school ethos and values.
CSE video KS3 / KS4 Seen and Heard training
Seen and Heard captures the views of young people about what it's like when you've 'got something to tell.' You'll hear what young people need, and what they want from professionals in order to help them feel like they can disclose abuse. By participating, and building your own awareness, you'll help to ensure opportunities to end abuse aren't missed.
Violence against women and girls (VAWG)
Violence Against Women and Girls (VAWG) is the term given to all forms of violence and abuse experienced disproportionately by women and girls, or experienced by them because of their gender, including rape, domestic violence, forced marriage, FGM and sexual harassment.
Download the Violence Against Women and Girls Factsheet (PDF 401.2KB)

which supports schools to prevent violence and abuse of girls.
Sun safe resources - all key stages
Sun Safe Schools provides worksheets, assembly and lesson plans as well as activities for all ages.
Beat the Bugs
The e-Bug team from Public Health England has developed a new community hygiene course called "Beat the Bugs". The Beat the Bugs course is a 6 week community hygiene course which aims to increase awareness and change behaviour around hygiene and antibiotic use.
It comprises six fun, visual and interactive sessions covering: an introduction to microbes, hand and respiratory hygiene, food hygiene, oral hygiene, antibiotics and a final session on self-care and action planning for the future.
The course is designed to be delivered by community groups for community groups and is suitable for a range of groups including adults with learning difficulties, young mothers and younger audiences such as Girlguiding, Scouts, youth groups, and after school clubs.
Download the course from www.e-bug.eu/beat-the-bugs/
Child sexual exploitation
Visit the Bedfordshire Against CSE website
What to look for poster
Know about grooming infographic
Kayleigh's love story
Leicestershire Police has made a film available to raise awareness of the dangers of online grooming publicly available.
Based on the story of teenager Kayleigh Haywood, the film highlights how quickly and easily children can be groomed online without them or those around them knowing it is happening.
Kayleigh's love story is available to watch online in eight different versions, including a signed version, and audio described version and versions translated into five languages.
It is recommended that students are reminded of the school's support services and external sources of information and support such as ChildLine, www.thinkuknow.co.uk and the police.
Violence against girls
An e-learning module which discusses violence against women and girls is available from AVA Digital.
The course has been designed for education staff working with children and young people aged between 11-18;
The Expect Respect Educational Toolkit consists of one easy to use core lesson for each year group from reception to year 13 and is based on themes that have been found to be effective in tackling domestic abuse.
Safe Partnership has successfully delivered the SafeDATE (Domestic Abuse training and Education) programme across the UK, working with over 30,000 students since 2012.This is a free workshop around healthy and respectful teenage relationships which highlights many issues including sexting, sexual consent, online safety, cyber bullying, controlling and coercive teenage relationships, honour based violence and forced marriage. Safe Partnership can offer a workshop for KS3, KS4 and special needs students.
Various courses are available via Central Beds CPD.
E-learning:
Understanding Trauma (Kate Cairns) – good for all those working with children to become trauma informed
Domestic Violence (Kate Cairns)
Domestic Violence and Abuse - Basic Awareness of, Including Impact on Children
One day courses:
Teenage Relationship Violence
Domestic Abuse - Impact on Children and Young People
Please note: We do not accept responsibility for the availability or reliability of these resources and do not endorse their content.